WE NOW OFFER PAYMENT OPTIONS WITH AFFIRM
A one-of-a-kind gemstone in a one-of-a-kind handmade setting...
18kt white Gold Diamond Diamond Cocktail Ring with
Center ~1.16ct. Shield-shape Rose-cut Diamond
+ 180 Round Diamond Brilliants @~.98cttw. hand pave' set around the center diamond, on two side walls of gallery and on two sides of the knife blade shank
+ 18 Diamond Baguettes @~1.28cttw.
+ 12 Diamond-cut Rubies @~.10cttw. in the Butterfly B Gallery.
Overall Dimensions: 18x11mm
We love one-of-a-kind gemstones and decided to carve around the center rose-cut diamond that we set curate up. We handmade this magical achievement of our artistry by setting reversible tapered baguette in between our Butterfly B Logo with pave' rubies.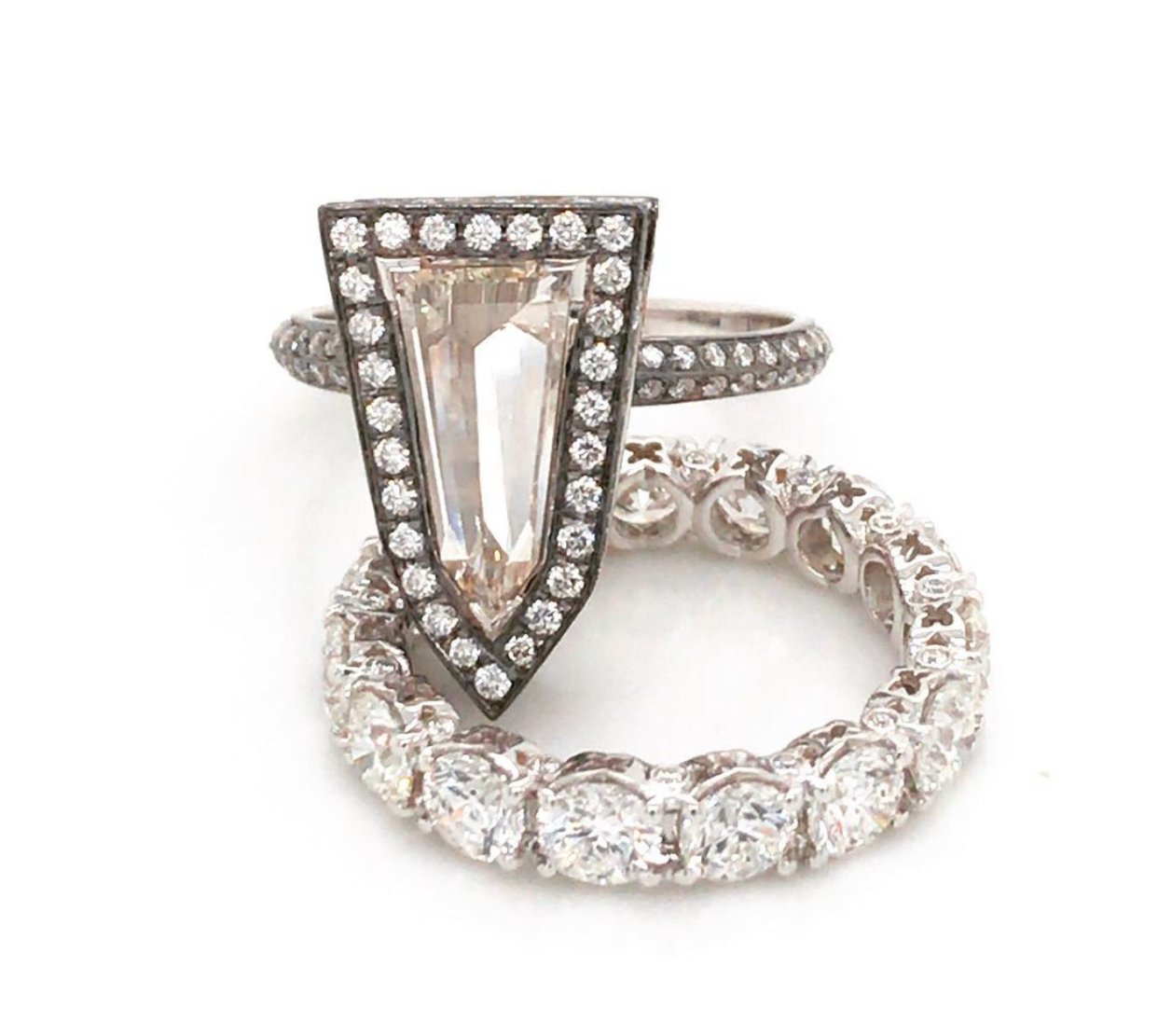 Available as bespoke
Work one-on-one with award-winning designer Glenn Bradford, who has been reimagining his clients' diamonds, gemstones and high content gold for over 30 years.
Learn More