WE NOW OFFER PAYMENT OPTIONS WITH AFFIRM
Hand-crafted sculptural 'Buddha of Compassion'
Material: 18kt Green Gold
Gemstones: Burnished ~2mm Round Diamond Brilliant @~.035cttw in the third eye.
~1.5mm burnished diamond-cut ruby @~.02cttw in the carved headdress
5 ~1.5mm pavé diamond-cut blue sapphires @~.10cttw. 
The size from top of bale to bottom of design is ~1 3/4' x 3/4'.
Necklaces sold separately. 
Featured 18 1/4' handmade cable link necklace with 50/1000' gauge loop is $8450. Available in 18kt green gold, 18kt white gold, and 20kt rose gold. Our detachable hinged bale charms can be maneuvered onto any of our hand-made bracelets, necklaces, pearl, and faceted bead strands, or onto your own. Necklaces, bracelets, and additional charms sold separately. For necklace and bracelet options please feel free to contact us.
test test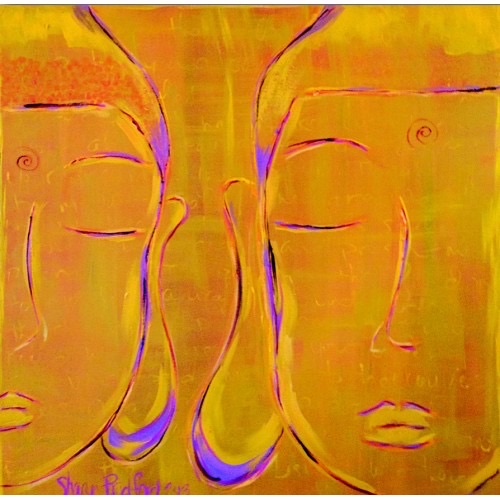 Available as bespoke
Work one-on-one with award-winning designer Glenn Bradford, who has been reimagining his clients' diamonds, gemstones and high content gold for over 30 years.
Learn More